You are here:
Native Hawaiians, Technology Access and Socioeconomic Factors
PROCEEDINGS
Mark Hines, Mid-Pacific Institute, United States ; Dean Tomita, Kamehameha Schools, United States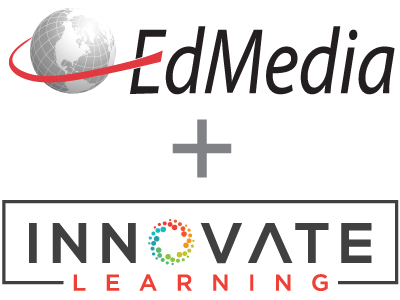 EdMedia + Innovate Learning, in Honolulu, HI, USA ISBN 978-1-880094-73-0 Publisher: Association for the Advancement of Computing in Education (AACE), Waynesville, NC
Abstract
Two factors contributing to academic success are socioeconomic status and home technology access. According to a 2000 US Census report, Native Hawaiians had the lowest mean family income of all ethnic groups surveyed. Not surprisingly, they were found to test at the bottom of all ethnic and racial groups in Hawaii. This gap between Native Hawaiians and others is an indicator of a larger national issue of the digital divide that explores the connection between socioeconomics, technology access and academic success. This research analyzed data from a 2008 Native Hawaiian well-being survey to determine if home technology access differed between Native Hawaiians and non-Hawaiians and found that there were no significant differences. From a broader perspective, socioeconomic status and home technology access was also examined, and consistent with previous studies, was found to have a strong relationship.
Citation
Hines, M. & Tomita, D. (2009). Native Hawaiians, Technology Access and Socioeconomic Factors. In G. Siemens & C. Fulford (Eds.), Proceedings of ED-MEDIA 2009--World Conference on Educational Multimedia, Hypermedia & Telecommunications (pp. 1055-1063). Honolulu, HI, USA: Association for the Advancement of Computing in Education (AACE). Retrieved April 22, 2019 from https://www.learntechlib.org/primary/p/31620/.
View References & Citations Map
References
Access to Technology (2005). Education Week, 24(35), 46-48.
Attewell, P., & Battle, J. (1999). Home computers and school performance. Information Society, 15(1), 1-10.
Ba, H., Culp, K.M.M., Green, L., Henriquez, A., & Honey, M. (2001). Effective technology use in low-income communities: Research review for the America connects consortium. CCT Reports.
Bell, A.E., & Aftanas, M.S. (1970). A study of intellectual and socioeconomic factors related to rote learning reasoning and academic achievement. [Electronic Version]. Paper presented at the Annual Meeting of the Canadian Psychological Association, Winnipeg, Manitoba, May 28, 1970.
Canan, P., & Hennessy, M. (1982). Community values as the context for interpreting social impacts. (ERIC Document Reproduction Service No. ED 228108).
Flores, A. (2007). Examining disparities in mathematics education: achievement gap or opportunity gap? High School Journal, 91, 29-42.
Gmelch, S.B., & Daiels, R. (2001). Cultural diversity in the age of globalization. Earthwatch, 8, 6-10.
Hawkins, S. (2005). Beyond the digital divide: Issues of access and economics. Canadian Journal of Information& Library Sciences, 29(2), 171-189.
Hecht, B. (2001). Bridging the digital divide. Journal of Housing & Community Development, 58(2), 14.
Hiessen, V., & Looker, E.D. (2008). Cultural centrality and information and communication technology among Candian youth. Canadian Journal of Sociology, 33, 311-336.
Hines, A. (2008). Global trends in culture, infrastructure, and values. Futurist, 42(5), 18-23.
Hoffman, D.L., & Novak, T.P. (1998). Bridging the digital divide: The impact of race on computer access and internet use. (ERIC Document Reproduction Service No. ED 421563).
Holvikivi, J. (2007). Culture and cognition in information technology education. European Journal of Engineering Education, 32, 73-82.
Hope, B.E., & Hope, J.H. (2003). Native Hawaiian health in Hawaii: Historical highlights. Californian Journal of Health Promotion, 1, 1-9.
Kana'iaupuni, S.K., Malone, N., & Ishibashi, J. (2005). Ka huaka'i 2005: Native Hawaiian educational assessment. Honolulu, HI: Kamehameha Schools, Pauahi Publications.
Kent, N., & Facer, K. (2004). Different worlds? A comparison of young people's home and school ict use. Journal of Computer Assisted Learning, 20, 440-455.
Mason, C.Y., & Dodds, R. (2005). Bridge the digital divide for educational equity. Education Digest: Essential Readings Condensed for Quick Review, 70(9), 25-27.
Mouza, C. (2008). Learning with laptops: Implementation and outcomes in an urban, under-privileged school. Journal of Research on Technology in Education, 40, 447-472.
Naya, S., & Center, E.W. (2007). Income distribution and poverty alleviation for the native Hawaiian community. Indian Economic Journal, 54(4), 35.
Page, G.A., & Hill, M. (2008). Information, communication, and educational technologies in rural Alaska. New Directions for Adult& Continuing Education, 59-70.
Pearson, T. (2002). Falling behind: A technology crisis facing minority students. TechTrends, 46(2), 15-20.
Powis, D., James, D., & Ferguson, E. (2007). Demographic and socio-economic associations with academic attainment (UCAS tariff scores) in applicants to medical school. Medical Education, 41, 242-249.
Reid, K.S. (2001). Racial disparities. Education Week, 20(35), 16.
Roach, R. (2003). Report: Digital divide rooted in home computer ownership. Black Issues in Higher Education, 20(20), 50.
Swain, C., & Pearson, T. (2002). Educators and technology standards: Influencing the digital divide. Journal of Research on Technology in Education, 34(3), 326.
Thompson, K. (2002). Border crossings and diasporic identities: Media use and leisure practices of an ethnic minority. Qualitative Sociology, 25, 409-418.
Trotter, A. (1997). Inequities in access to technology documented. Education Week, 16(34), 6.
Vryzas, K., & Tsitouridou, M. (2002). The home computer in children's everyday life: The case of Greece. Journal of Educational Media, 27, 9-17.
These references have been extracted automatically and may have some errors. If you see a mistake in the references above, please contact info@learntechlib.org.