You are here:
Enhancing the Usability of Complex Visualizations by Making them Interactive: A Study
PROCEEDINGS
Kamran Sedig, Hai-Ning Liang, University of Western Ontario, Canada ; Jim Morey, Wesleyan College, United States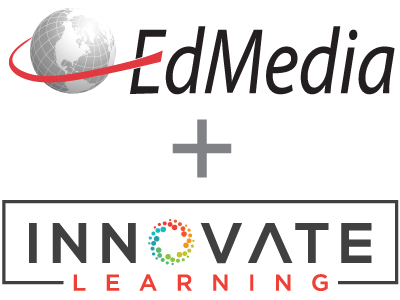 EdMedia + Innovate Learning, in Honolulu, HI, USA ISBN 978-1-880094-73-0 Publisher: Association for the Advancement of Computing in Education (AACE), Waynesville, NC
Abstract
Visualizations can play an important role in learning activities. They encode a wide variety of concepts, structures, processes, and objects to help learners make sense of phenomena and perform intellectual, exploratory work. Despite the intended benefits of visualizations, some of them are inherently complex, and do not lend themselves to be readily explored in their static form. Making such visualizations interactive can potentially enhance their usability—that is, their usefulness and effectiveness. This paper attempts to improve our understanding of how to design interaction for complex visualizations so as to enhance their usability. To this end, a usability study of learners exploring complex 4D mathematical structures was conducted. Preliminary analysis of the results of the study suggests that making complex visualizations interactive can enhance their usability. Three interaction techniques that can potentially support the exploration of complex visualizations are presented and explained.
Citation
Sedig, K., Liang, H.N. & Morey, J. (2009). Enhancing the Usability of Complex Visualizations by Making them Interactive: A Study. In G. Siemens & C. Fulford (Eds.), Proceedings of ED-MEDIA 2009--World Conference on Educational Multimedia, Hypermedia & Telecommunications (pp. 1021-1029). Honolulu, HI, USA: Association for the Advancement of Computing in Education (AACE). Retrieved April 22, 2019 from https://www.learntechlib.org/primary/p/31616/.
View References & Citations Map
References
Baecker R., Grudin J., Buxton W., & Greenberg S. (1995). Readings in human computer interaction: Towards the year 2000 (2nd Edn.). San Francisco, CA: Morgan Kaufmann Publishers.
Benyon, D., Turner, P., & Turner, S. (2005). Designing interactive systems: People, activities, contexts, and technology. Harlow, UK.: Pearson Education Ltd. Card, S., MacKinlay, J. And Shneiderman, B. (Eds., 1999). Readings in Information Visualization: Using Vision to Think. San Francisco: Morgan Kaufmann Publishers.
Morey, J., & Sedig, K. (2004). Adjusting degree of visual complexity: An interactive approach for exploring fourdimensional polytopes. The Visual Computer: International Journal of Computer Graphics, 20, 1-21. Berlin: Springer-Verlag. Peterson, D. (Ed., 1996). Forms of Representation. Exeter, UK: Intellect Books.
Preece, J., Rogers, Y., & Sharp, H. (2002). Interaction design: Beyond human-computer interaction. New York, NY: John Wiley and Sons Inc.
Sedig, K., Rowhani, S., Morey, J., & Liang, H.-N. (2003). Application of information visualization techniques to the design of a mathematical mindtool: a usability study. Information Visualization, 2(3), 142-159.
Sedig, K. & Sumner, M. (2006). Characterizing interaction with visual mathematical representations. International Journal of Computers for Mathematical Learning, 11(1), 1-55. Berlin: Springer-Verlag.
Spence, R. (2007). Information visualization: Design for interaction. Harlow, UK: Pearson Education.
Strothotte, T. (1998). Computational Visualization: Graphics, Abstraction, and Interactivity. Berlin: SpringerVerlag.
Thomas, J.J. & Cook, K.A. (2005). Illuminating the Ppath: The Research and Development Agenda for Visual Analytics. National Visualization and Analytics Center.
Yi, J.S., Kang, Y., Stasko, J.T. & Jacko, J.A. (2007). Toward a deeper understanding of the role of interaction in information visualization. IEEE Transactions on Visualization and Computer Graphics, 13(6), 1224-1231.
Zhou, M.X. & Feiner, S.K. (1998). Visual task characterization for automated visual discourse synthesis. In Proceedings of the SIGCHI conference on Human factors in computing systems, Los Angeles, California, United States, 392-399.
These references have been extracted automatically and may have some errors. If you see a mistake in the references above, please contact info@learntechlib.org.