You are here: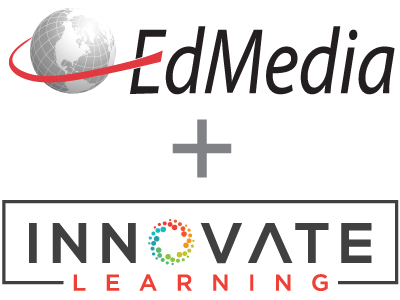 The Effect of Social Presence on Language Learning: A Comparison between Face-to-Face Conversation and Videoconferencing
PROCEEDINGS
Masanori Yamada, The University of Tokyo, Japan ; Kanji Akahori, Tokyo Institute of Technology, Japan
EdMedia + Innovate Learning, in Honolulu, HI, USA ISBN 978-1-880094-73-0 Publisher: Association for the Advancement of Computing in Education (AACE), Waynesville, NC
Abstract
This paper examines the effect of social presence on learner-centered communicative language learning. Social presence is the "the ability of participants in a community of inquiry to project them solve socially and emotionally, as 'real' people", as defined by Garrison et al, (2004). We compared videoconferencing and face-to-face communication in English as an experimental study from the viewpoints of three features: perceived learning consciousness, perceived social presence, and learning performance. The results show that learners using videoconferencing software were significantly more conscious of the target expressions and uttered the target expression more frequently. On the other hand, face-to-face communication has a main effect on the enhancement of active communication from the viewpoint of social presence. Learners in face-to-face communication spoke significantly more, but also uttered native language more often than those using videoconferencing software.
Citation
Yamada, M. & Akahori, K. (2009). The Effect of Social Presence on Language Learning: A Comparison between Face-to-Face Conversation and Videoconferencing. In G. Siemens & C. Fulford (Eds.), Proceedings of ED-MEDIA 2009--World Conference on Educational Multimedia, Hypermedia & Telecommunications (pp. 711-720). Honolulu, HI, USA: Association for the Advancement of Computing in Education (AACE). Retrieved October 14, 2019 from https://www.learntechlib.org/primary/p/31578/.
References
View References & Citations Map
Abrams,Z.I.(2003) The effect of synchronous and asynchronous CMC on oral performance in German, The Modern Language Journal, 87(2), 157-167
Bruce, V.(1996) The role of the face in communication: implication for videophone design, Interacting with Computers, 8(2), 166-176
Chapelle, C.A. (2003) English language learning and technology: Lectures on applied linguistics in the age of information and communication technology. Amsterdam: John Benjamins Publishing.
Chun, D & Plass, J. (2000) Networked multimedia environments, In Warschauer,M & Kern,R(Eds), Network-based Language Teaching: Concepts and Practice, 151-170, Cambridge Univerisity Press,Cambridge,UK
Derks,D., Fischer, A.H., Bos, A.E.R. (2008) The role of emotion in computer-mediated communication: A review, Computers in Human Behavior, 24, 766-785 Educational Testing Service (2008), ETS TOEIC Data and analysis 2007
Gunawardena, C.N. & Zittle, F.J. (1997) Social Presence as a Predictor of Satisfaction within a Computer-mediated Conferencing Environment, The American Journal of Distance Education, 8-26.
Hackman, M.Z., & Walker, K.B. (1990) Instructional communication in the televised classroom: The effects of system design and teacher immediacy on student learning and satisfaction, Communication Education, 39(3), 196-209.
Krashen, S. (1985) The input hypothesis: Issues and implications. Harlow, Essex: London House, UK.
Lee, L. (2002) Synchronous online exchanges: a study of modification devices on non-native discourse, System, 30, 275-288
Leh, A.S.C. (2001) Computer-Mediated Communication and Social Presence in a Distance Learning Environment, International Journal of Educational Telecommunications, 7(2), 109-128.
Levy, M., & Stockwell, G. (2006) CALL Dimensions: Options& Issues in Computer Assisted Language Learning, Lawrence Erlbaum Associates, Mahwah, NJ, USA
Lomicka, L. & Lord, G (2007) Social Presence in virtual communities of foreign language(FL) teachers, System, 35, 208-228
Long,M. (1981) Input, Interaction, and Second Language Acquisition, Annals New York Academy of Sciences, 379, 259-279
Long,M. (1989) Task, Group, And Task-Group Interactions, University of Hawai'I Working Papers in ESL, 8(2), 1-26 McAndrew,P.,Foubister,S. & Mayes,T. (1996) Videoconferencing in a language learning application, Interacting with Computers, 8(2), 207-217
Morikawa, O. & Maesako, T (1998) Hyper Mirror: Toward Pleasant-to-use Video Mediated Communication System, CSCW 98, 149-158 O'Malley, C.,Langton,S.,Anderson,A.,Doherty-Sneddon,G.,& Bruce,V (1996) Comparison of face-to-face and video-mediated interaction, Interacting with Computers, 8(2), 177-192
Rosell-Aguilar, F. (2006) The Face to Face and The Online Learners: A Comparative Study of Tutorial Support for Open and Distance Language Learning and The Learner Experience with Audio-Graphic SCMC, The Reading Matrix, 6(3), 248-268
Salaberry, R.M. (2000) Pedagogical Design of Computer Mediated Communication Tasks: Learning Objectives and Technological Capabilities, The Modern Language Journal, 84(1), 28-37
Short,J., Williams, E., & Christie, B. (1976) The social psychology of telecommunications. John Wiley& Sons, London, UK.
Smith, B. (2003) Computer-Mediated Negotiated Interaction: An Expanded Model, The Modern Language Journal, 87(1), 38-57.
Swain,M. (1995) Three functions of output in second language learning, In Cook,G & Seidlhofer,B (Eds), Principle and practice in applied linguistics, 125-144, Oxford University Press,Oxford, UK
Toku, I., Tomoyasu, Y., Shibuya, Y. & Tamura, H. (1992) The Consideration on Use and Problems of TV
These references have been extracted automatically and may have some errors. Signed in users can suggest corrections to these mistakes.
Suggest Corrections to References