You are here:
The Student-Staff Mentoring Project at the University of Hertfordshire
PROCEEDINGS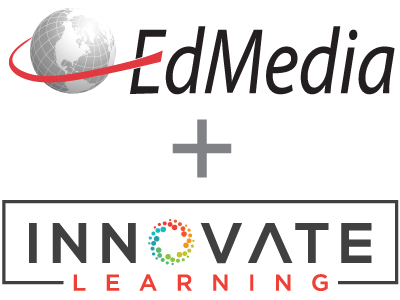 EdMedia + Innovate Learning, in Honolulu, HI, USA ISBN 978-1-880094-73-0 Publisher: Association for the Advancement of Computing in Education (AACE), Waynesville, NC
Abstract
Peer mentoring has been used by some institutions in order to help those who are less able at something to improve, by pairing them with a mentor of a similar background. Mentoring has been used in academic milieus, where one student will help another, and in more professional milieus where one colleague is paired to help another colleague. Mentoring of both types is already widely used at the University of Hertfordshire (UH) in the UK. However, the current project has a twist to it. What if we were to take the former part of the student mentoring example and the latter part of the colleague mentor example – reverse mentoring? In this paper, we share the results of this question, what happens when you mix it up and a student becomes a lecturer's mentor?
Citation
Goossens, Y., Evans, J. & Jefferies, A. (2009). The Student-Staff Mentoring Project at the University of Hertfordshire. In G. Siemens & C. Fulford (Eds.), Proceedings of ED-MEDIA 2009--World Conference on Educational Multimedia, Hypermedia & Telecommunications (pp. 366-374). Honolulu, HI, USA: Association for the Advancement of Computing in Education (AACE). Retrieved April 24, 2019 from https://www.learntechlib.org/primary/p/31526/.
Keywords
View References & Citations Map
References
Attwood, R. (2007). ' Students give tech mentorials'. Times Higher Education Supplement. February 9th, 2007.
Barbour, W., Gavin, C. And Canfield, J. (2004). ' Integrating information literacy into the academic curriculum'. EDUCAUSE. Center for Applied Research. Research Bulletin. Volume 2004, Issue 18. August 31, 2004. Pp.1-10
Crook, C. And Harrison, C. (2008). ' Web 2.0 Technologies for Learning at Key Stages 3 and 4: Summary Report '. BECTA. September 2008. Accessed: http://schools.becta.org.uk/upload DASHDASH
Goethals, G., Winston, G., and Zimmerman, D. (1999). ' Students Educating Students: The Emerging Role of Peer Effects in Higher Education'. Williams Project on the Economics of Higher Education. EDUCAUSE. Ch.2, pp. 25-45
Greengard, S. (2003). ' Learning in Reverse: Part 1 of 2'. Accessed from: http://www.galtglobalreview.com/education/learning_in_reverse.html On October 27th, 2008.
Miller, M. (2001). ' Out of the Minds of Babes In school and the workplace, the young are guiding their older colleagues through the technical landscape'. Accessed: http://genyes.com/news/mindsofbabes On October 27th, 2008.
Moust, J.H.C., and Schmidt, H.G. (1994). 'Facilitating small-group learning: a comparison of student and staff mentors ' behaviour'. Instructional Science. Vol. 22, pp. 287-301.
Murphy, J. And Adams, A. (2005). ' Exploring the benefits of user education: a review of three case studies '. Health Information and Libraries Journal. Vol.22 (Suppl. 1), pp.45 – 58
Topping, K.J. (1996). ' The effectiveness of peer mentoring in further and higher education: A typology and review of the literature'. Higher Education. Vol. 32, pp. 321-345.
Van Rosmalen, P., Sloep, P., Kester, L., Brouns, F., de Croock, M., Pannekeet, K. And Koper, R. (2008). ' A learner support model based on peer mentor Selection'. Journal of Computer Assisted Learning. Vol. 24, No. 1. Pp. 74-86.
Wenger, E. (1998). ' Communities of practice: learning as a social system'. Systems Thinker. June 1998. Accessed http://www.co-i-L.com/coil/knowledge-garden/cop/lss.shtml On November 4th, 2008.
These references have been extracted automatically and may have some errors. If you see a mistake in the references above, please contact info@learntechlib.org.