You are here: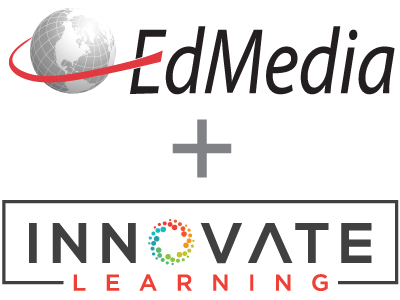 Virtual Perspective Taking on Physical Disabilities in Second Life
PROCEEDINGS
Lisa Ortiz, Metropolitan State College of Denver, United States
EdMedia + Innovate Learning, in Honolulu, HI, USA ISBN 978-1-880094-73-0 Publisher: Association for the Advancement of Computing in Education (AACE), Waynesville, NC
Abstract
This paper presents the Experience Virtual Disability project in Second Life. This new project combines virtual perspective taking and immersive-learning, with realistic simulations of physical and cognitive disabilities. Users, as digital avatars, can safely experience visual, auditory, motor, and cognitive disabilities in a virtual environment, while increasing awareness and empathy for disabled people in the real world. The paper includes background information on perspective taking, immersive-learning, and strategies for building each of the four disability exhibits in Second Life. The multi-level, qualitative research component, included in the planning and implementation of this project, is also explained in detail.
Citation
Ortiz, L. (2009). Virtual Perspective Taking on Physical Disabilities in Second Life. In G. Siemens & C. Fulford (Eds.), Proceedings of ED-MEDIA 2009--World Conference on Educational Multimedia, Hypermedia & Telecommunications (pp. 207-210). Honolulu, HI, USA: Association for the Advancement of Computing in Education (AACE). Retrieved November 15, 2019 from https://www.learntechlib.org/primary/p/31502/.
Keywords
References
View References & Citations Map
Batson, D.C., Early, S., & Salvarani, G. (1997). Perspective Taking: Imagining How Another Feels Versus Imaging How You Would Feel. Personality and Social Psychology Bulletin, 23(7), 751-758.
Carter, W.S., & Corona, G.D. (2008). Untangling the Web-Exploring Methods of Accessing Virtual Worlds. AFB AccessWorld. 9(2). Retrieved November 2, 2008, from http://www.afb.org/afbpress/pub.asp?DocID=aw090207.
De Pascale, M., Mulatto, S., & Prattichizzo, D. (2008). Bringing Haptics to Second Life for Visually Impaired People. Ferre M. (Ed.): Haptics: Perception, Devices and Scenarios (pp. 896-905). Siena, Italy: Springer-Verlag
Hansen, S. (2008). Virtual worlds: synopsis of user interfaces and accessibility initiatives. Paper presented at the Fourteenth Australasian WorldWide Web Conference 08, Sydney, Australia.
Jackson, P.L., Brunet, E., Meltzoff, A.N., & Decety, J. (2005). Empathy examined through the neural mechanisms involved in imagining how I feel versus how you feel pain. Neuropsychologia, 44(5) 752-761.
Jeffery, A., & Collins, M. (2008). Immersive Learning and Role Plays in Second Life. In K. McFerrin et al. (Eds.), Proceedings of Society for Information Technology and Teacher Education International Conference 2008 (pp. 2628-2632). Chesapeake, VA: AACE.
Johnson, L.F., & Levine, A.H. (2008). Virtual worlds: inherently immersive, highly social learning spaces. Theory Into Practice. 47(2), pp. 161-170.
Sherman, G., & Tillies, R. (2007). Educational Research and Evaluation Data Collection Procedures in Second Life. In G. Richards (Ed.), Proceedings of World Conference on E-Learning inCorporate, Government, Healthcare, and Higher Education 2007 (pp. 7365-7373). Chesapeake, VA: AACE.
Yee, N., & Bailenson, J.N. (2008). A method for longitudinal behavioral data collection in Second Life. PRESENCE: Teleoperators and Virtual Environments. 17(6).
Yee N., & Bailenson J.N. (2006), Walk a mile in digital shoes: The impact of embodied perspective-taking on the reduction of negative stereotyping in immersive virtual environments-Proceedings of PRESENCE, 2006 (pp. 1-9) DASHDASH
These references have been extracted automatically and may have some errors. Signed in users can suggest corrections to these mistakes.
Suggest Corrections to References