You are here: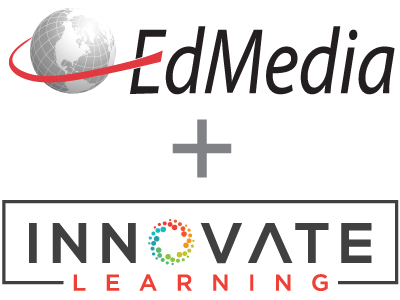 Instructional Design Approaches for Enhancing Time Management Strategies
PROCEEDINGS
Insook Lee, Sejong University, Korea (South)
EdMedia + Innovate Learning, in Vancouver, Canada ISBN 978-1-880094-62-4 Publisher: Association for the Advancement of Computing in Education (AACE), Waynesville, NC
Abstract
The current study intended to define the effects of a time management training program and a time management supportive LMS embedded program along with atraining program within the e-Learning environment. The research participants included 51 adult learners in the corporate sector who havetaken a time management e-learning course offered by the independent instructional design and 32 learners who have taken a course by the combined instructional design. To measure the participants' pre- and post-time management level, Britton and Tessor's (1991) time management test instrument was applied. Data has been treated with t-test and multi-regression. The results revealed that the independent instructional design has produced significant effects on the improvement of 'daily planning' behaviors. The combined instructional design approach showed its greatest effects in improving the total variables of time management strategies and 'daily planning', much greater effects than the independent instructional design. From the research results, conclusions and suggestions are discussed.
Citation
Lee, I. (2007). Instructional Design Approaches for Enhancing Time Management Strategies. In C. Montgomerie & J. Seale (Eds.), Proceedings of ED-MEDIA 2007--World Conference on Educational Multimedia, Hypermedia & Telecommunications (pp. 795-802). Vancouver, Canada: Association for the Advancement of Computing in Education (AACE). Retrieved October 14, 2019 from https://www.learntechlib.org/primary/p/25471/.
Keywords
References
View References & Citations Map
Britton, B.K., & Tesser, A. (1991). Effects of time management practices on college grades. Journal of Educational
Brookfield, S. (1986). Understanding and facilitating adult learning. San Francisco: Jossey Bass.
Driscol, M.P. (1994). Psychology of learning for instruction. Boston: Allyn & Bacon.
Eastmond, D.V. (1993). Adult learning of distance students through computer conferencing. Unpublished doctoral dissertation, Syracuse University, Syracuse.
Hanna, D.E., Glowacki-Dudka, M., & Conceicao-Runlee, S. (2000). 147 practical tips for teaching online groups: Essentials of web-based education. Madison, Wisconsin: Artwood Pub.
Hill, J.R., & Land, S.M. (1998). Open-ended learning environments: A theoretical framework and model for design. (ERIC Document Reproduction Service No. ED423 839)
Ley, K. & Young, D.B. (2001). Instructional principles for self-regulation. ETR & D, 49(2), 93-103.
Loomis, K.D. (2000). Learning styles and asynchronous learning: Comparing the LASSI model to class performance. Journal of Asynchronous Learning Networks, 4(1), 23-31.
Osman, M.E., & Hannafin, M.J. (1992). Metacognition research and theory: Analysis and implications for instructional design. ETR & D, 40(2), 83-99.
Pressley, M. (1995). More about the development of self-regulation: Complex, long-term, and thoroughly social. Educational Psychologist, 30 (4), 207-212.
Zariski, A. & Styles, I. (2000). Enhancing student strategies for online learning. In A. Herrmann and M.M. Kulski (Eds.), Flexible futures in tertiary teaching. Proceedings of the 9th Annual Teaching Learning Forum, 2-4 February 2000. Perth: Curtin University of Technology. Retrieved May 7, 2005 at http://lsn.curtin.edu.au/tlf/tlf2000/zariski.html
Zimmerman, B.J., & Bandura, A. (1994). Impact of self-regulatory influences on writing course attainment. American Educational Research Journal, 31 (4), 845-862.
Zimmerman, B.J., Greenberg, D., & Weinstein, C.E (1994). Self-regulating academic study time: A strategy approach. In D.H. Schunk & B.J. Zimmerman (Eds.), Self-regulation of learning performance: Issues and educational applications, (181-199). Hillsdale, NJ: Lawrence Erlbaum Associates.
These references have been extracted automatically and may have some errors. Signed in users can suggest corrections to these mistakes.
Suggest Corrections to References