You are here: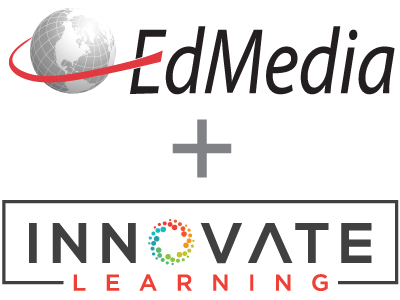 Using Technology to Improve Reading and Math Scores for the Digital Native
Proceeding
EdMedia + Innovate Learning, in Vancouver, BC, Canada ISBN 978-1-939797-24-7 Publisher: Association for the Advancement of Computing in Education (AACE), Waynesville, NC
Abstract
This study investigates the impact of adding an adaptive computer assisted instruction (CAI) program to current Head Start curriculum on low SES, African American pre-kindergarten students' reading and math gains. Students completed pre- and post-testing with a standardized reading and math measure in order to determine relative gains. The results show that students using the program had significant reading and math gains over those in the control group. These results suggest that an adaptive computer assisted instruction program can benefit pre-kindergarten students by developing early reading and math skills more effectively than in-class instruction alone.
Citation
Shamir, H., Feehan, K. & Yoder, E. (2016). Using Technology to Improve Reading and Math Scores for the Digital Native. In Proceedings of EdMedia 2016--World Conference on Educational Media and Technology (pp. 1425-1434). Vancouver, BC, Canada: Association for the Advancement of Computing in Education (AACE). Retrieved November 21, 2019 from https://www.learntechlib.org/primary/p/173108/.
References
View References & Citations Map
Beschorner, B., & Hutchison, A. (2013). IPads as a Literacy Teaching Tool in Early Childhood. Online Submission, 1 (1), 16-24.
Bidwell, A. (2014, February 4). Obama Announces Nearly $3 Billion in Educational Technology Commitments. News& World Report. Retrieved from http://www.usnews.com/news/articles/2014/02/04/obama-to-announcenearly-3-billion-in-education-technology-commitments
Bittman, M., Rutherford, L., Brown, J., & Unsworth, L. (2011). Digital natives? New and old media and children's outcomes. Australian journal of education, 55 (2), 161-175.
Burnett, C. (2010). Technology and literacy in early childhood educational settings: A review of research. Journal of Early Childhood Literacy, 10 (3), 247-270.
DeCicca, P., & Smith, J. (2013). The long-run impacts of early childhood education: Evidence from a failed policy experiment. Economics of Education Review, 36, 41-59.
Hsin, C.T., Li, M.C., & Tsai, C.C. (2014). The Influence of Young Children's Use of Technology on Their Learning: A. Educational Technology& Society, 17 (4), 85-99.
Klein, A., & Starkey, P. (2004). Fostering preschool children's mathematical knowledge: Findings from the Berkeley math readiness project. Engaging young children in mathematics: Standards for early childhood mathematics education, 343-360.
Lei, J. (2010). Quantity versus quality: A new approach to examine the relationship between technology use and student outcomes. British Journal of Educational Technology, 41 (3), 455-472.
Macaruso, P., & Walker, A. (2008). The efficacy of computer-assisted instruction for advancing literacy skills in kindergarten children. Reading Psychology, 29 (3), 266-287.
National Institute for Early Education Research. (2012). The State of Preschool 2012: State Preschool Yearbook. Retrieved from: http://nieer.org/sites/nieer/files/yearbook2012.pdf
Plowman, L., Stevenson, O., Stephen, C., & McPake, J. (2012). Preschool children's learning with technology at home. Computers& Education, 59 (1), 30-37.
Powers, P. & Price-Johnson, C. (2007). Evaluation of the Waterford Early Reading Program in Kindergarten 200506. Online Submission. Retrieved from http://www.eric.ed.gov/ERICDocs/data/ericdocs2sql/content_storage_01/0000019b/80/3d/dc/f1.pdf Prensky, M. (2001). Digital natives, digital immigrants part 1. On the horizon, 9 (5), 1-6.
Sakakibara, T. (2014). Mathematics Learning and Teaching in Japanese Preschool: Providing Appropriate Foundations for an Elementary Schooler's Mathematics Learning. International Journal of Educational Studies in Mathematics, 1 (1), 16-26.
U.S. Department of Education. (2006). Math now: Advancing math education in elementary and middle school. Retrieved from http://www.ed.gov/about/inits/ed/competitiveness/math-now.html
These references have been extracted automatically and may have some errors. Signed in users can suggest corrections to these mistakes.
Suggest Corrections to References