You are here: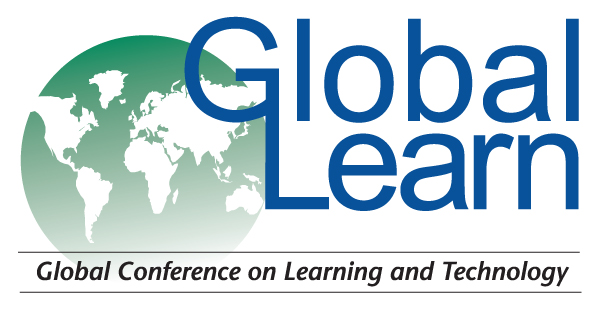 Standards for Web-based Data Systems Help Educators Evaluate Instruction and Learning
PROCEEDINGS
Jenny Rankin, Northcentral University, United States
Global Learn, in Berlin, Germany Publisher: Association for the Advancement of Computing in Education (AACE)
Abstract
Educators commonly use online data systems and reports to analyze data, such as student performance data. These analyses inform decisions that impact students and also inform evaluations of instruction. However, educators' analyses of data are commonly flawed, regardless of each educator's level or role. Research exists within and outside of the field of education that can inform better reporting practices in order to render more accurate analyses of the data systems'/reports' data. The researcher has used a synthesis of this research to develop evidence-based standards for reporting data to educators. This paper summarizes key aspects of the standards, called Over-the-Counter Data Standards based on a term coined in a related study. There is evidence the standards directly impact educators' data analyses up to 436% depending on the standard. These improvements in educators' data analyses can lead to more appropriate data-informed decisions more likely to benefit students and learning.
Citation
Rankin, J. (2015). Standards for Web-based Data Systems Help Educators Evaluate Instruction and Learning. In Proceedings of Global Learn Berlin 2015: Global Conference on Learning and Technology (pp. 136-142). Berlin, Germany: Association for the Advancement of Computing in Education (AACE). Retrieved December 12, 2019 from https://www.learntechlib.org/primary/p/150947/.
References
View References & Citations Map
Data Quality Campaign (2010). Creating reports using longitudinal data: How states can present information to support student learning and school system improvement. Retrieved from http://www.dataqualitycampaign.org/files/DQC%20Reports%20Issue%20Brief%20Nov8.pdfDavenport,T.(2013,April4).HowP&Gpresentsdatatodecision-makers.HarvardBusinessReview.HarvardBusinessSchoolPublishing.Retrievedhttp://blogs.hbr.org/cs/2013/04/how_p_and_g_presents_data.html?
Faxon-Mills, S., Hamilton, L.S., Rudnick, M., & Stecher, B.M. (2013). New assessments, better instruction? Designing assessment systems to promote instructional improvement. Santa Monica, CA: The RAND Corporation. Retrieved from http://www.rand.org/pubs/research_reports/RR354.html
Goodman, D.P., & Hambleton, R.K. (2004). Student test score reports and interpretive guides: Review of current practices and suggestions for future research. Applied Measurement in Education, 17(2), 145–220.
Hattie, J. (2010). Visibly learning from reports: The validity of score reports. Online Educational Research Journal. Retrieved from http://www.oerj.org/View?action=viewPaper & Paper=6
Hurley, D. (2012, April 22). Can you build a (better brain?) The New York Times, MM38.
Papay, J., Harvard Graduate School of Education (2007). Aspen Institute datasheet: The teaching workforce. Washington, DC: The Aspen Institute.
Rankin, J.G. (2013). Over-the-counter data's impact on educators' data analysis accuracy. ProQuest Dissertations and Theses, 3575082. Retrieved from http://pqdtopen.proquest.com/doc/1459258514.html?FMT=ABS U.S. Department of Education Office of Planning, Evaluation and Policy Development (2009). Implementing data-informed decision making in schools: Teacher access, supports and use. U.S. Department of Education (ERIC Document Reproduction Service No. ED504191)
Vander Meij, H. (2008). Designing for user cognition and affect in a manual. Should there be special support for the latter? Learning& Instruction, 18(1), 18-29.
VanWinkle, W., Vezzu, M., & Zapata-Rivera, D. (2011). Question-based reports for policymakers (ETS Research Memorandum No. RM-11-16). Princeton, NJ: ETS.
These references have been extracted automatically and may have some errors. Signed in users can suggest corrections to these mistakes.
Suggest Corrections to References