You are here: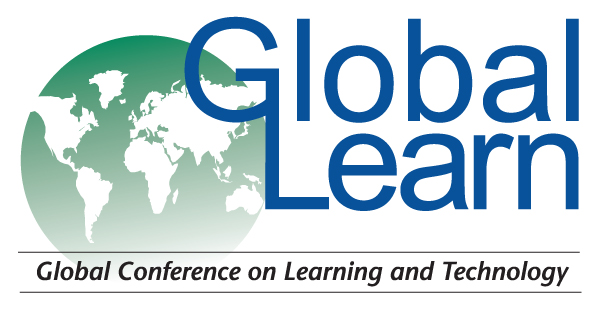 Scaffolding in the Sandpit
PROCEEDINGS
Global Learn, in Berlin, Germany Publisher: Association for the Advancement of Computing in Education (AACE)
Abstract
Australian Universities have adopted the Australian Qualification Framework (AQF). In the implementation, many universities are in the process of course enhancement and paying particular attention to social technologies to enrich student-learning experiences. One Australian University in its mantra for a personal, engaging and relevant education is scaffolding staff to enhance courses and incorporate 21st century tools, including, social technologies and eportfolios within the Zone of Proximal Development (Vygotsky 1987). This paper examines how academics are scaffolding to develop learning opportunities for students and creating challenges with the fast pace technologies to connect, engage and enable interactive student learning experiences in a blended environment.
Citation
Senjov-Makohon, N. (2015). Scaffolding in the Sandpit. In Proceedings of Global Learn Berlin 2015: Global Conference on Learning and Technology (pp. 605-611). Berlin, Germany: Association for the Advancement of Computing in Education (AACE). Retrieved February 27, 2021 from https://www.learntechlib.org/primary/p/150910/.
References
View References & Citations Map
Anderson, L.W. & Krathwohl D.R. (eds.) (2001). A Taxonomy for Learning, Teaching, and Assessing: A Revision of Bloom's Taxonomy of Educational Objectives. New York: Longman Australian Qualifications Framework Council (AQF), (2013). History of the AQF. Retrieved February18, 2015, from http://www.aqf.edu.au/wp-content/uploads/2013/02/History-of-the-AQF-PDF-2A-1b.pdf.
Barrett, H. (2011) Balancing the Two Faces of E-Portfolios. Retrieved February 28, 2015 from http://electronicportfolios.org/balance/balancingarticle2.pdf. Darlington, Y. & Scott, D. (20020. Qualitative Research in Practice: Stories from the field, Australia: Allen and Unwin.
Holstein, J.A. & Gubrium, J.F. (2003). The Active Interview, London: Sage.
Kolb, D.A. (1984). Experiential Learning. Englewood Cliffs, NJ: Prentice-Hall.
Kolb, A. And Kolb, D. (2005). Learning Styles and Learning Spaces: Enhancing Experiential Learning in Higher Education. Academy of Management Learning and Education 4(2), 193–212.
Palloff, R.M., & Pratt, K. (1999). Building learning communities in cyberspace (Vol. 99). San Francisco: Jossey-Bass. Patton, M.Q. (20020. Qualitative Research and Evaluation Methods, (3rd Edition) USA; Sage Publication.
Russell, C. & Shepherd, J. (2010). Online role-play environments for higher education. British Journal of Educational Technology 41(6), 992–1002.
Tucker, B. (2012). The flipped classroom. Education Next, 12(1), 82-83.
Vygotsky, LS (1987). The collected works of L.S. Vygotsky, Volume 1, Problems of General Psychology, (translated by Rieber and Carton), New York: Plenum.
Vygotsky, L.S. (1978). Mind in society: The development of higher psychological processes. Cambridge, MA: Harvard University Press.
These references have been extracted automatically and may have some errors. Signed in users can suggest corrections to these mistakes.
Suggest Corrections to References