You are here: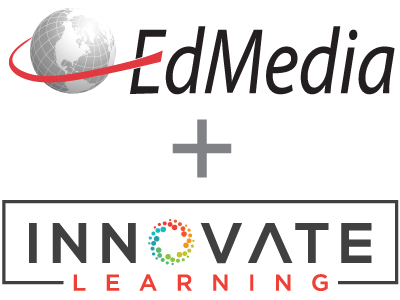 Interface Design of Case-based Reasoning Systems
PROCEEDINGS
Wu He, Feng-Kwei Wang, University of Missouri-Columbia, United States
EdMedia + Innovate Learning, in Lugano, Switzerland ISBN 978-1-880094-53-2 Publisher: Association for the Advancement of Computing in Education (AACE), Waynesville, NC
Abstract
Case-based reasoning (CBR) has drawn considerable attention over the last twenty years with a large number of successful applications such as customer support, sales support, diagnostics, and help-desk systems. CBR research traditionally focused on the theories and heuristics of case representation, retrieval, reuse, revision, and retention. Little attention was paid to the user interface of CBR systems. In this article, we provide a review of case retrieval interfaces of CBR systems. Based on this review and our own experience, guidelines for designing conversational and feature-based CBR interfaces are provided.
Citation
He, W. & Wang, F.K. (2004). Interface Design of Case-based Reasoning Systems. In L. Cantoni & C. McLoughlin (Eds.), Proceedings of ED-MEDIA 2004--World Conference on Educational Multimedia, Hypermedia & Telecommunications (pp. 4452-4458). Lugano, Switzerland: Association for the Advancement of Computing in Education (AACE). Retrieved September 18, 2019 from https://www.learntechlib.org/primary/p/11717/.
Keywords
References
View References & Citations Map
Aha, D. & Breslow, L. (1997) Refining Conversational Case Libraries . Proceedings of the 2nd International Conference on Case-Based Reasoning. Pp. 267- 278, RI, USA.
Borgman, C. (1986). The user's mental model of an information retrieval system: an experiment on a prototype online catalog. International Journal of Man-Machine Studies, 24, 47–64.
Colaric , S.M. (2001). Search engines on the World Wide Web: a comparison of instructional methods to improve syntactic kn owledge. Unpublished dissertation, The Pennsylvania State University.
Diagnostic Strategies Company. (1998). Understanding and Selecting CBR Technology: Taxonomy of Case-based Reasoning Technologies. White paper. Retrieved from http://www.diagno Sticstrateg ies.com/cbr_taxonomy.htm Hearst, M. (1999). User interfaces and visualization. In R. Baeza -Yates and B. Ribeiro -Neto, editors, Modern Information Retrieval, chapter 10, pages 257- -323. Addison Wesley, Harlow.
Korvemaker, B. , Greiner, R.(1999). The trials and tribulations of building an adaptive user interface. Http://www.cs.ualberta.ca/˜greiner/PAPERS/AdaptUI.ps.
Mántaras, R.L. & Plaza, E. (1997) Case-Based Reasoning: An Overview. AI Communications, 10, 21 - 29.
Wang, F., Moore, J. L., Wedman, J., and Shyu, C. (2003). Developing a case-based reasoning knowledge repository to support a le arning community – An example from the technology integration community. Educational Technology Research and Development, 51(3). 45 -62.
Watson, I. & Gardingen, D. (1999). A Ca s e-Based Reasoning System for HVAC Sales Support on the Web. In, the Knowledge Based Systems Journal, Vol. 12. No. 5- 6, pp.207 -214
Watson, I. & Petera, S. (1997). The Evaluation of a Hierarchical Case Representation Using Context Guided Retrieval. ICCBR 1997: 255- 266
Watson, I. (1997). Applying case-based reasoning: Techniques for enterprise systems. San Francisco, CA: Morgan Kaufmann Publishers Inc.
Watson, I. (1999). Case-based reasoning is a methodology not a technology. Knowledge-Based Systems, 12, 303308.
Watson, I. (2003). Applying knowledge management : techniques for building corporate memories. Boston, MA: Morgan Kaufmann.
These references have been extracted automatically and may have some errors. Signed in users can suggest corrections to these mistakes.
Suggest Corrections to References